Interior design innovation from Estonia that is meant to create timeless delight all over the world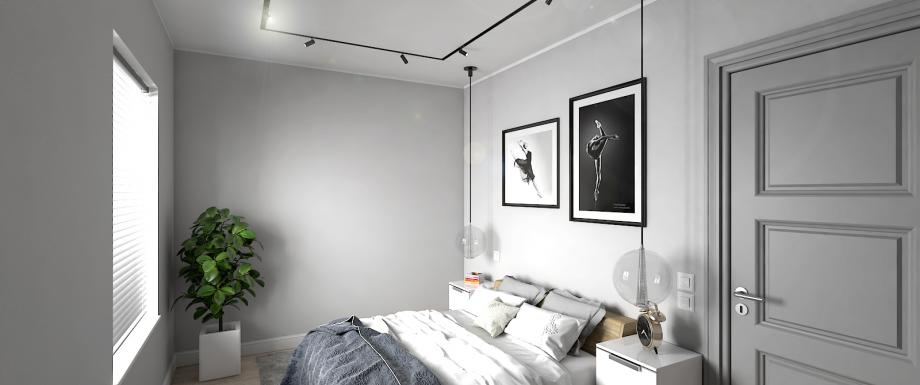 With its new product launch, Vecta Design, the innovative Estonian stretch ceiling solutions producer, gives architects, designers, and owners all over the world more flexibility to realize their visions and implement creativity without the need to worry about the restrictions that the fixed light solutions in the room will usually have. Our tailor-made solutions are designed to meet the changing requirements and evoke the well-being of the people using our solutions.
The innovation regarding Easy Light profile focuses on enhanced ease of the installation of the profile and changing the location of the lamps, either because of the practical needs or to create new, attractive light effects in the space. Vecta Design brand new profile that is currently in the continuing patent process will give everybody a convenient opportunity to create interiors that are modern and can be simply redesigned without making any additional expenditures. This profile simply generates constant excitement and is up-to-date regarding any interior trends.
Easy Light profile is specially designed for interiors, where there is a need to change the additional lighting in the space. For example in a store, art gallery, in the office, an exhibition center or other public but also private buildings, a home, for example, that can be turned into engaging and functional spaces. This profile makes it easy to create an environment that would be something everybody will love for a long time because none of us have the time, energy nor the excessive resources to deal with renovation after every couple of years. Also, no one wants a space that feels tired or out of style.
The profile system makes it possible to avoid costly construction investments and most of all, it saves everybody's precious time. It allows us to combine different stretch ceiling materials and various lamp elements, which can be easily changed. Whether the light is used to highlight building elements, spaces, paintings, textures, colors or other objects in the space, it will be easier to draw people`s attention when using a proper light source that will match with space and helps to emphasize the aim of the current interior design.
This aluminum profile is available in a sandy black finish color that makes it possible to design esthetically enjoyable results whether there will be color contrasts in the space or harmonically matching colors used. As one of the top interior design trends that tend to be timeless as well is using matte black finishes, our new profile is super versatile and can give the space a more contemporary and modern vibe.
Easy Light profile system is equipped with a metal strip and a magnetic strip at the bottom of the lamps. Throughout the profile, there are electrically conductive contact strips on both sides of the profile, that allow You to easily change the location of the lamps. To use according to the need visually different lamps, which may provide softer or colder light in the room, but also to use a lamp with more widely diffused light beams or lamps with a more narrow light beam.
More than 400 customers and cooperation partners all over the world have previously trusted Vecta Design ceiling solutions and more than 1 mln square meters of stretch ceiling, corresponding to different parameters, has been installed during the last 13 years. More than 90% of our production goes to export. Positive feedback from our customers regarding our unique profiles and great materials in use has given us the confidence to proceed with being innovative and set our focus on top-notch quality results.
The brand Vecta Design, that focuses on providing inspiring design and an amazing finishing, was established in 2006. In the beginning, the company started with the production of stretch ceilings. Nowadays we offer a complete line of products with many unique profiles and new lighting solutions in combination with excellent quality and variation of stretch ceiling materials. We offer everything one professional needs in order to create modern-day elegant and consistently exciting interior design in any part of the world.
Ceilings play a key role in how we feel ourselves in the room and how we interact with the environment. And for most certainly ceilings can impact Your health and wellbeing because the environment has biological and psychological effects on people. This is why every designer knows that the fifth wall is a key element in a room design scheme – make sure it is a well-thought design thinking solution then, that will create positive feelings.
Read more about Vecta: https://www.vectadesign.com/